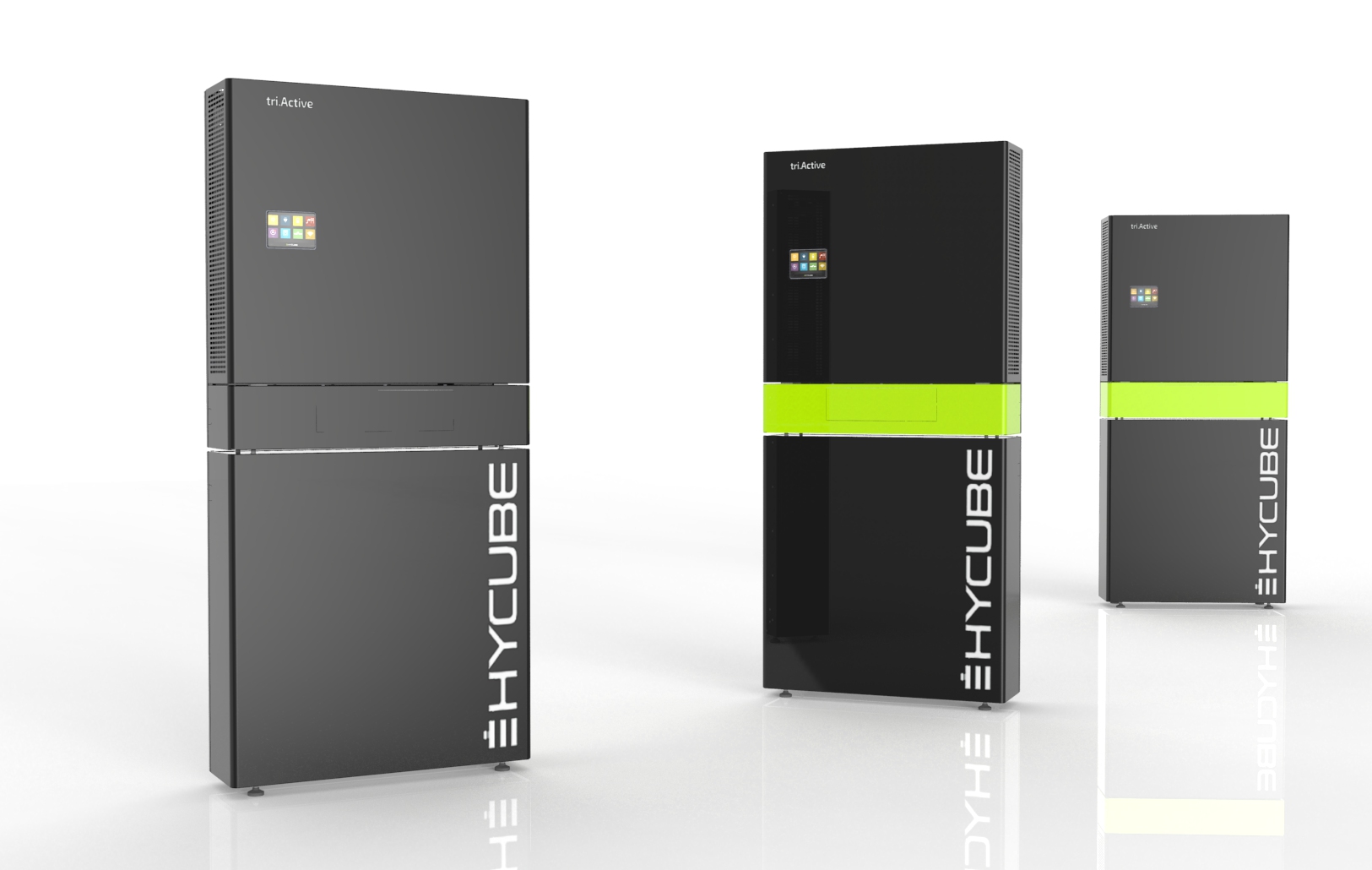 Design- and productdevelopment of a housing for a power storage unit for Hycube Technologies GmbH, Germany
The HYCUBE tri.Active power storage unit provides an optimal supply and the greatest possible independence from the power grid for your home.
In consultation with Hycube's developers, an extremely space-saving concept was thus realized.
Due to the high quality requirements and the number of pieces, the housing is constructed from sheet metal parts that are attached to an aluminum frame construction.