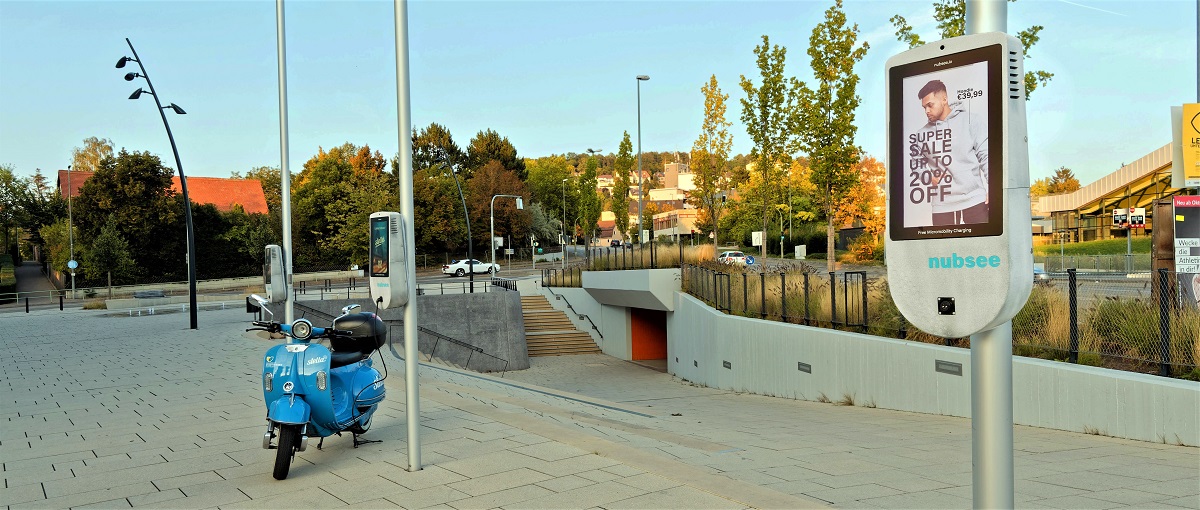 Nubsee – Charger for light electric vehicles
The company LEON Mobility has set itself the goal of facilitating the charging of light electric vehicles such as e-scooters and e-scooters in public spaces.
In cooperation with Hoffmann + Krippner, the idea was turned into reality. The tasks included the creation of design concepts, article construction and the production of the assembly using 3D printing (MJF). In addition, the housings were glued to the display glass at our main location in Buchen. In this way, a small series was successfully implemented within a very short time.
The first proove-of-concepts were assembled in Stuttgart and have been in use in the outdoor area for more than a year.
If you have any questions, please do not hesitate to contact Jens Arend and Andreas Bayer at the following address  ( / )