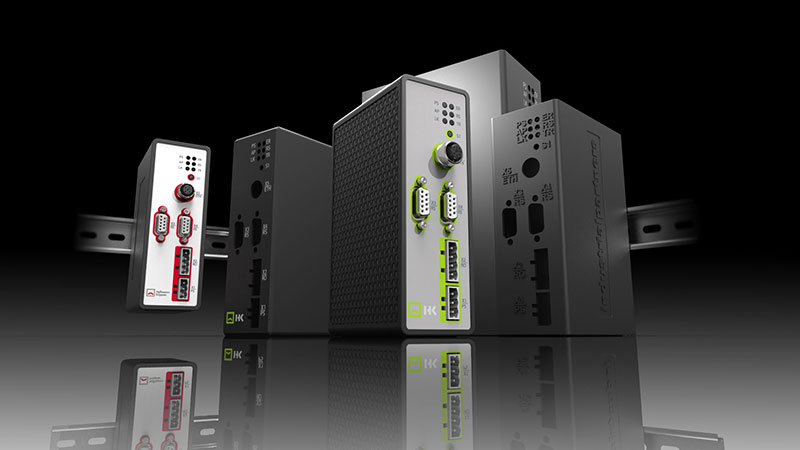 The revolution in the production of universal housings!
Universal housing on DIN rails
industrialpartners was responsible for the conception and development of a universal housing program for mounting on DIN rails based on additive manufacturing.
The housings can be customized according to your requirements.
In addition to the case size, which is defined by the board size and number, and the cutouts in the front for the respective interfaces,
the following points are freely selectable:
Case design, front design, side design (logo, article label), number, position and shape vents, grounding, EMC protection, paint / varnish.